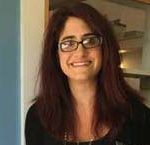 Mrs. Meghan, Owner/ Director
Our school has been open since 2006 but recently I have taken ownership of this amazing Little Village. I am married and a mother of 2 wonderful children, Grayson who is 5 and Elysia who is 10. We live in North Kingstown near the ocean where it allows us to enjoy fishing and the outdoors.
After graduating Rhode Island College in 2004 with a BA in sociology I worked with the autistic community being a behavioral therapist. I worked at Gateway, Groden Network and Cranston Arc. I then received an opportunity to be a behavioral special ed teacher in Bridgewater Ma for a short time. At this point I went into social work since I found out that I have a joy of help and making children happy. I continued that career path until 2011 at that time Grayson was born and I decided to spend at home time with our children.
In 2016 I decided to go back to teaching and taught at a local preschool where I was a lead teacher in the 4 yr old room. It has always been a dream of mine to own my own school. Since I have always worked with children who have developmental delays I have a passion for different learning styles. Our school has always had the motto " learn through laughter" and having an anxiety and stress free environment. I am so proud of this and continue to make sure that our Little Village community follows this so that your children with grow and learn.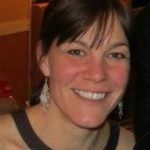 Krista Quattrini, Director and Educational Coordinator
Hi! I am Krista Quattrini. I am married to Ed, a Lieutenant with the Smithfield Fire Department, and the mother of three fabulous kids. Giovanni is 7 and a second grader (he attended TLVS for preschool and Kindergarten). Amelia and Matteo are four year old twins who will be starting their second year at TLVS. While I was born on Cape Cod I moved to Smithfield from Vietnam.
After teaching in downtown Boston for six years I took the plunge and began teaching Internationally. I was very lucky to see many countries, dive in exotic locations, and meet fabulous people of all nationalities. I have taught grades 1, 2, 3, 4, 5, 6, 8, ESL, Special Education, Reading, been an administrator and most recently preschool is added to this list. I have my BA in Criminal Justice/Sociology and Social Work from Trinity. My Masters Degree is from Bridgewater State where I also earned my Elementary Teaching Certificate through their advanced Masters program. I am also Internationally Certified in ESL.
I love to dive, garden, read, spend time with my friends, and most of all be with my family. I love being with children – hearing a child's laughter, receiving or giving a hug, or being part of an "aha moment". My goals for the 2016 – 2017 school year are: to help my students develop a love of learning and exploration; spark their interest in new things – food, events, academics; foster a sense of community within the preschool classroom/TLVS and our families; and network within our community to both bring community members in, but to also, give back to our community through art, cards, and "drives".